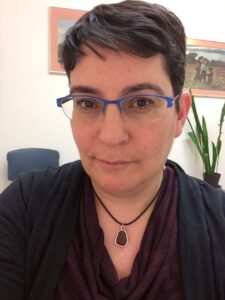 My name is Mika (pronounced Mee-ka) and I am a clinical social worker and trained therapist with over 16 years of experience, providing therapy to different populations with varied mental health challenges. 
I hold a Masters of Social Work degree from Temple University, and have since continued to learn and grow obtaining further trainings in different therapy modalities.  
I completed :  Level 1 training in Internal Family Systems (IFS);  Training in Eye Movement Desensitization and Reprocessing (EMDR); Level 1 training of Brainspotting; and certification training in Trial-based Cognitive Therapy. I also have had trainings in Cognitive Processing Therapy (CPT) and Dialectical Behavioral Therapy.
I enjoy drawing on my knowledge of these modalities and prefer to treat using a combination of my skills rather than being a 'purist'.
I love what I do on a daily basis – getting to know and work with my clients – and in addition I also  enjoy reading, and baking, spending time with my family and our cat and dog.